We Are Here!
The unique exhibition We Are Here! provides a snapshot of contemporary Jewish life in Bratislava, and the changes it has undergone during the last quarter-century of freedom. What is the essence of the community's existence and what keeps it together? Is it based on religion, culture or solidarity among people who share common values and experiences?
The selection of photographs, accompanied by texts from community members, will for the first time present to the public various aspects of our life. This joint project of the Jewish Community Museum and the Jewish Cultural Institute is dedicated to the 25th anniversary of the fall of the communist regime.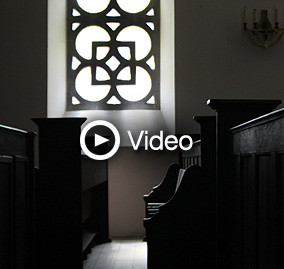 Bratislava Jewish Community Museum
"The Jews of Bratislava and Their Heritage" is the permanent exhibition of the Jewish Community Museum installed in the women's gallery of the Heydukova Street Synagogue in Bratislava. This small museum was established by the Bratislava Jewish community to present its rich Jewish heritage and to open the synagogue building – an important monument of interwar architecture – to the public.

Bratislava is also home to a separate Museum of Jewish Culture, a state-run branch of the Slovak National Museum.