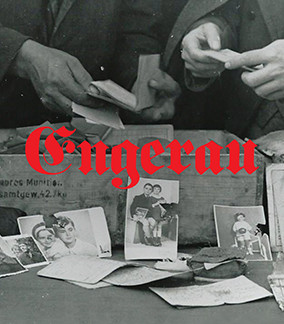 Engerau: The Forgotten Story of Petržalka
In the fall of 1944 a Nazi labor camp was established in Petržalka (Engerau in German), which at that time was occupied by the Third Reich. About 1,700 Hungarian Jewish men were forced to work in harsh conditions, with daily casualties from lack of food and heat, abuse and summary execution. The Czechoslovak authorities exhumed hundreds of victims in 1945, and twenty-one camp guards were put on trial in 1945-1954 in Vienna. During the 1970s and 1980s, old Petržalka was razed to make way for one of the largest housing developments in the former Communist bloc. Historical memory of the camp disappeared, together with old Petržalka and its inhabitants. Our exhibition presents the individual documents of camp victims in order to give a personal dimension to the story of the Engerau camp. The present-day sites of the camp have been documented by the Bratislava-based Dutch photographer Illah van Oijen. More information about the exhibition is at www.engerau.info.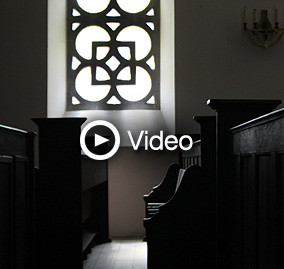 Bratislava Jewish Community Museum
"The Jews of Bratislava and Their Heritage" is the permanent exhibition of the Jewish Community Museum installed in the women's gallery of the Heydukova Street Synagogue in Bratislava. This small museum was established by the Bratislava Jewish community to present its rich Jewish heritage and to open the synagogue building – an important monument of interwar architecture – to the public.

Bratislava is also home to a separate Museum of Jewish Culture, a state-run branch of the Slovak National Museum.